Why in an age saturated with information, do we believe bizarre things? Things like crop circles, alien abductions, and 9/11 conspiracy theories? Why do we believe wild Toyota stories like the 94 mph "runaway Prius"? The gearbox allowed shifting into neutral by merely reaching out a finger, but the driver told credulous reporters he was afraid to do so because he needed to keep both hands on the steering wheel. And regarding that cell phone in his hand?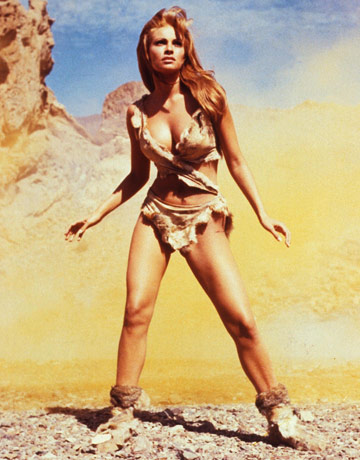 She had the same brain we do. Not to mention other attributes ...
Why a steady stream of mass hysterias, like swine flu last year and Toyota sudden unintended acceleration.
At the core is that despite our computers and communications devices and other gadgets, and despite all the scientific discoveries made, we still have pretty much the same brains as Paleolithic man some 40,000 years ago. That brain looks for magic and it looks for patterns. And unlike Paleolithic man we have modern institutions like the media, government, and lawyers who exploit those base thoughts.
I hope and think you'll find my article a real eye-opener in EXPLAINING so many of the things I've made a career writing about.