"Greed — for lack of a better word — is good," proclaimed corporate raider Gordon Gekko in Oliver Stone's hit movie, Wall Street, "Greed is right. Greed works. Greed clarifies."
Meet Hollywood's vision of the businessman, with perhaps one thing missing — a gun.
For whether it's on the big screen or television tube, businessmen applying Gekko's vision of the world regularly shoot, slash, bludgeon, poison, blackmail, extort and smear their way to the top.
By the age of 18, the average TV viewer has seen businessmen and businesswomen attempt more than 10,000 murders and countless lesser offenses ranging, from extortion and bribery to kidnapping and dumping of toxic waste, according to a survey by the Media Institute, a Washington-based group that studies media and business.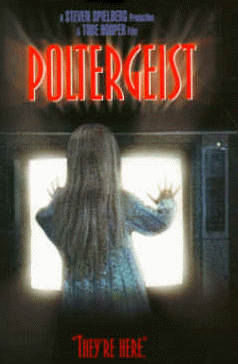 If only those greedy businessmen hadn't built a house on an Indian burial ground!
According to a comprehensive survey of some 620 television shows between 1955 and 1986 by Stanley and Linda Lichter of the Washington-based Center for Media & Public Affairs and Stanley Rothman, director of the Center for the Study of Social & Political Change at Massachusett's Smith College, businessmen are more than three times as likely to be criminals than are members of other occupations.
No one argues that all businessmen are squeaky-clean or necessarily better than the population a whole. But the crimes that businessmen sometimes do commit — embezzlement, income tax evasion, selling faulty goods, hiding bad effects of products, antitrust violations, insider trading — are rarely the ones they are depicted as committing.
Rothman and the Lichters, writing in their recent book Watching America, found that businessmen's television crimes "tended to be violent or sleazy. They committed 40% of the murders and 44% of the vice crimes like drug trafficking and pimping."
While no such data exist on businessmen portrayed in films, the pattern appears to be the same, with certain types of businesses considered better targets than others.
One such category in recent years has been the securities business. Wall Street reeked with greed and corruption; Working Girl was set in an office of lecherous, self-promoting securities traders; and Bonfire of the Vanities featured a rich broker who ran over a black youth and could think of nothing but saving his own skin.
In Tom Wolfe's book, on which the Bonfire movie was based, the broker begins without a conscience but gradually becomes more human as the plot develops. With Hollywood's treatment, he's left cold and two-dimensional.
"If the securities business were an individual, there's no doubt it could sue for defamation of character," said Marilyn Duff, a frequent contributor to Between the Lines, a newsletter that focuses on Hollywood and the media. Developers, too, are ready-made Hollywood villians. Robocop, Batteries Not Included, Gremlins II, and Dark Man all featured developers who ranged from being downright evil and murderous to — at the very least — being cold, callous and greedy.
Indeed, the plowing under of an Indian cemetary by greedy developers led to not one but three Poltergeist movies.
But even when movies or TV shows portray a businessman in a sympathetic light, it is often only to make another businessman appear that much worse. For example, in the current film Other People's Money, it is businessman Gregory Peck's hard-nosed defense of his workers' jobs that make his company vulnerable to a takeover by bad businessman Danny DeVito — although the movie is perhaps somewhat unusual in that it gives DeVito some redeeming characteristics."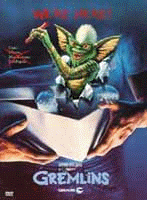 Just another corporate venture gone slightly askew.
The question isn't whether Hollywood portrays businessmen as heavies, but why?
One reason may be that somebody has to play the bad guy, and it's getting tougher and tougher to find bad guys who don't have lobbying organizations.
"Blacks, women, Italians, Hispanics, everyone writes letters complaining about how they're portrayed on television," Cagney & Lacey Executive Producer Barney Rosenweig told The New York Times. "That's why I love businessmen — they don't write me letters."
Heavy Unionization To Blame
It is also possible that Hollywood is attempting to reflect a populist aversion to authority. But the Lichter-Rothman data indicate that big businessmen actually fare better on screen and on television than do small businessmen.
One screenwriter, who asked not to be identified, says he believes the work structure of Hollywood — its heavy unionization — is much to blame.
"It's a closed shop policed very strictly through the Department of Labor," he said. "All the relationships are forced union."
He added, "The reason you don't get scripts that are pro-business is that this is seen as anti-labor."
Nonetheless, he also believes that producers have a long-term goal of indoctrinating or "educating" the public with Hollywood's own brand of Fabian socialism. That movement, founded in Britain during the late 1800s, says that capitalism will slowly but inevitably give out to socialism.
"It's impossible" for a screenwriter who doesn't profess to believe in these things to become very successful, the screenwriter said.
"You can't use my name," he told Investor's Business Daily."I've got a family to feed."
But best-selling author Michael Medved, a film critic and co-host of TV's Sneak Previews, said, "I don't think there's a conspiracy in Hollywood to blast the American people."
Anti-Business Scenarios
"I think there's enough people out there (in Hollywood) convinced that this is how you do business," he added.
He and the screenwriter agree one thing: Most screenwriters don't need to have their arms twisted to come up with anti-business scenarios.
One screenwriter appearing in Hollywood's Favorite Heavy, a 1987 documentary made for PBS on Hollywood's portrayal of businessmen, Simon & Simon creator Philip De Guere, said he suddenly realized that he had been making villains of businessmen, but that he was "going to do more of it."
"It's something that everybody can identify with and is consequently probably pretty close to the truth", he said.
Hollywood critic Ben Stein in his 1978 book, The View from Sunset Boulevard, observed that the hostility of scriptwriters to businessmen may reflect the businessmen with which they themselves have the most dealings — their own bosses."
Paramount Pictures, for example, scored a hit with its portrayal of two WASP securities traders as vile, heartless, racist conspirators in the 1983 Eddie Murphy film, Trading Places.
Ironically, a judge ruled that a later Paramount hit movie with Murphy, Coming to America, was based on an idea the studio stole from humorist Art Buchwald.
Paramount Calculates a Loss
Responding to the judge's order to pay a percentage of the profits to Buchwald, the studio then calculated its profits so that one of the largest-grossing films in history appeared to have actually suffered a loss, thus making it appear that Buchwald was owed nothing for his efforts.
But does it really matter if Hollywood portrays businessmen as bad guys?

Paramount ripped off Art Buchwald's script, then said it owed it a percent of nothing because it had made no money on a movie that grossed over $200 million back in 1988.
Hollywood defenders sometimes say that, after all, its only a movie or only TV, and that both children and adults are capable of distinguishing between fiction and reality.
Grant Tinker, former chairman of NBC and current president of GTG Entertainment, said in an interview with the quarterly Television & Families: "Television exaggerates everything. It has to. If all it did was give us pictures of life as it's lived, it would be pretty dull..."
"Occasionally there is a program that tries to show life as it is, but basically, as in all forms of literature, there is dramatic license taken," he added.
Steven Bochco, executive producer and co-creator of L.A. Law told Television & Families that TV businessmen "are pure fiction... wealthy, wheeler-dealer characters who don't have anything to do with the real world of day-to-day business."
"I don't think the audience believes they're realistic, either," he said. "I bet you they don't even think about it."
But others in the industry feel that is understating Hollywood's impact.
Actor Charlston Heston, in an interview with the journal Policy Review said, "The moving image is the most powerful tool or weapon to change and shape the way people feel about the world and themselves."
"The printed word," he said, "is almost primitive — like hammer and stone — measured against film and television. Its influence doesn't compare. It can tell you things, if you can read, but film can show you."
Convey A Message
It is clear that on some issues, Hollywood indeed takes itself and its ability to convey a message very seriously. For the last several years it has made a conscious effort to educate the public on AIDS and environmental issues.
Many TV producers have in recent years committed themselves to making at least one environmentally related show a season. TBS's Saturday morning show Captain Planet deals with nothing but environmental issues, and the big screen is now pitching in with such movies as Mind Walk and At Play in the Fields of the Lord.
Not incidentally , these shows often have an anti-business angle.
Furthermore, Medved said, "If you scratch the surface a little, people will be candid that there should be anti-business messages."
Indeed, in the same interview in which Tinker referred to Hollywood's "dramatic license," he asserted, "Businessmen deserve what they get... dammit, there is a lot of villainy in business."
"Businessmen have been that way since Dickens was writing about them," Tinker added. "They may not be the murderers we often see on police shows and the like, but perhaps murder is a metaphor."
Clearly some of the material Hollywood tries to portray as true — neither as fiction nor metaphor — is still gratuitously anti-business.
The widely publicized 1989 film "documentary" Roger and Me concerns the alleged sudden layoff of 30,000 workers at General Motors Corp's Flint, Mich., plant. A running gag, of sorts, in the movie is the repeated refusal of then-GM Chairman Roger Smith to meet with film producer and director, Michael Moore, who wanted Smith to visit Flint to witness the damage caused by the layoffs.
Moore, who had previously been an editor with the liberal-left magazine Mother Jones, used the film as a soapbox to condemn capitalism as pacticed in America.
GM and Moore
In fact, the layoff was part of a gradual reduction over a period years, Smith did meet with Moore, and apparently Moore did not ask Smith go to Flint. Nevertheless, Warner Bros. Inc. purchased the production rights and then touted Moore for an Oscar nomination as Best Director and promoted the film itself as a candidate not only for Best Documentary but also for Best Picture.
Michael Pack, who directed Hollywood's Favorite Heavy, does not believe that making villains of businessmen is simply good, clean fun.
"I believe the primary loser in this stereotyping of businessmen is the audience," he said. "Kids don't understand why it's important to be a good businessman. They are told that (to make it in business) you have to be corrupt," he said.
A poll conducted a few years ago of high school students by the Business Roundtable, a New York-based association of 200 member companies focusing on public issues, found that 74% believed big businessmen would falsify company earnings and financial statements and would spread lies and rumors to damage competitors.
Sixty-eight percent of the high school students surveyed said businessmen would secretly dump toxic chemicals or waste rather than render them harmless, and 62% said executives would resort to blackmail. Fifty-three percent of the students thought businessmen would sabotage a competitor's facilities or products in order to eliminate competition, while 17% said they'd plan the injury or even murder of an employee who knew too much.

"First we killed everybody, and as you can see that created tremendous growth for our holdings."
Said Linda Lichter, "Hollywood is telling America that not only is it all right to be immoralin business, but that its the only way to get ahead."
To test that theory, Pack, for his documentary, asked Dr. Herb London of New York University to have group of adolescents discuss their attitudes towards television.
When London asked the children to pretend that have their own businesses, then asked them if they would deal drugs or dump toxic waste into the public sewers if such acts would keep their otherwise legitimate enterprises from failing, almost all agreed they would.
'Ideas have Consequences'
There appeared to be general agreement among the children that their attitude came not from businessmen they knew but from those depicted on TV.
Commented London, "Television producers and writers don't seem to understand — or at least acknowledge — that their work has consequences; that ideas have consequences."
Said Pack, "We are losing productivity because entrepreneurship is not held in high esteem as it used to be."
"It used to be you'd have stories like that of Alexander Graham Bell, and the idea that you could be a poor person and find your fortune," he said. "But if the media doesn't shore that up, fewer people will be inspired by that ideal, and I think that is unfortunate."
Medved and others believe that Hollywood's portrayal of businessmen is an important part of the overall breakdown in confidence in leadership and institutions that Americans have been experiencing in recent decades.
"There is a general sense that the way certain groups are portrayed is important, and I think it is," said Medved. "For most Americans, it's movies and and TV that convey to us our standards of what is normal and what is real."
"It is profoundly dangerous for society when the message that the public receives always seems to say that things are terrible, corrupt and only getting worse," he continued. "It's bad for Hollywood and bad for the country that serious movies insist so consistently on showing only the dark side of the world around us."