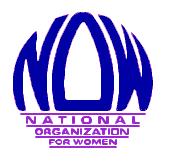 Or should it be the National Organization to Control Women?
Silicone-gel breast implants are back. Eleven years after Food and Drug Administration Commissioner David Kessler essentially banned them, despite contrary advice from two FDA advisory panels, mountains of studies have continued to show they're safe.
Makers are now seeking FDA approval. But they'll fail if the so-called National Organization for Women succeeds.