Do you have any doubts we live in a litigious society? Check out this food fight.
---
Is there free speech in this country? For pornography, yes. For pizza, no.
In January a Dallas, Tex. federal magistrate, William Sanderson Jr., declared that Papa John's slogan "Better Ingredients. Better Pizza," was misleading and deceptive. He awarded the plaintiff, Pizza Hut, $468,000 in damages and ordered Papa John's International to abandon the slogan.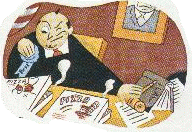 How did the judge know that Papa John's ingredients were not better? He checked out the dough and the sauce and concluded that the two brands of pizza were similar. Should the decision stand, commercial speech, never high in the pantheon of civil liberties, will be in a parlous state.
Burger King claims its hamburger "just tastes better." Can McDonald's litigate the point? Snapple brags it's "made from the best stuff on earth." Will owner Triarc have to prove that claim? In the pizza world there's Mr. Gatti's "Best Pizza in Town" and the slogan "The Best Pizzas Under One Roof." That last one belongs to — you'll never guess — Pizza Hut.
Apart from standing as a rather unusual precedent in litigating advertising puffery, the Texas decision is of great consequence to the parties.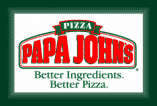 Sanderson wants Papa John's to remove the offending slogan from its advertising, not to mention delivery boxes and aprons. His ruling is quite a coup for Tricon Global Restaurants, owner of the Pizza Hut brand. Pizza Hut has 8,200 outlets in the U.S. and another 3,000 abroad. Papa John's is growing quickly, with 2,485 restaurants, up from 400 in 1993. The litigation is just one part of a desperate marketing battle known inside Pizza Hut as "Stoppa the Papa."
If the ruling survives in federal appeals court, it could dramatically change the advertising business. What about slogans like "Virginia is for lovers"? Asks Ronald Rotunda, a professor of constitutional law at the University of Illinois in Champaign: "Are we going to have 49 other states lining up on the federal dockets demanding that Virginia prove it, and a judge deciding whether it's true?" Sara Lee Corp. claims that "Nobody doesn't like Sara Lee." Aha! A rival finds someone who doesn't.

"This is a landmark victory for consumers as much as it is for Pizza Hut," breezes Pizza Hut President Michael Rawlings. Someone should sue Rawlings for making that statement. The truth is that this is a victory only for lawyers.