For tourists, California is the land of palm trees, beaches, movie stars, endless summers, and perhaps an earthquake or two.

Southern California furniture making is going south of the border.
But for businesspeople, the state's image is one of increasingly expensive regulations that some say are forcing them to flee the state, taking a chunk of the state's dwindling tax and job base with them.
A November 1990 California Business Roundtable study showed that of 836 California firms with more than 100 employees that responded, 12% were planning to relocate out of the state, and 42% had plans to expand out of the state.
A California Business magazine poll that same month showed that of 250 respondents, 38% had either recently moved, or were planning to move, out of the state.
Although a variety of factors are cited to explain businesses' dissatisfaction with the state, a climate of heavy regulations, especially environmental regulations, ranks high.
The Council on California Competitiveness, headed by former Olympics czar Peter Ueberroth, reported in April that the growing regulatory burden is a major hurdle in the way of the state's economic recovery.
"Laws that were originally passed to protect our quality of life, now are being used to thwart environmentally sound economic growth without balancing job impact with economic needs," the Ueberroth report said.
Two months after Ueberroth's report was released, the Ball-InCon Glass packaging Corp. plant in the Southern California city of Santa Ana announced it was ending six decades of business, putting 300 people out of work.
"The decision did not fall upon only onerous regulations," said David Westmoreland, vice-president at Ball Corp. headquarters in Muncie, Ind. But, he added, California's notoriously strict clean air requirements were a major factor.
"One of the problems we have in the South Coast Air Quality Management District (AQMD, the Los Angeles area's main environmental regulator) is that we're always chasing a moving target," he said.
Specifically, he said, the Santa Ana plant "has a furnace which is the heart of the operation which by necessity of normal life will require major repairs next year. But before that furnace can go through its next life cycle, new rules are passed that make it no longer in compliance."
Said Westmoreland, "You could put millions into a rebuild only to find out you've been regulated out of business."
"It's a very hard decision, obviously," he said of the plant closure. "We recognize that employees will be out of work. We're trying to assist them in the transition. But we think it's our obligation to make sure Ball is successful in the long-term both for the shareholders and for employees at our other locations."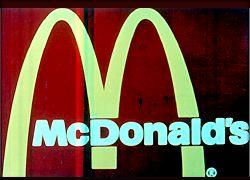 Not everybody wants to work here.
According to AQMD figures, total job losses from a mere 5% increase in environmental compliance costs could result in 90,000 lost jobs in Southern California. Of that, AQMD estimates 80,000 jobs would be created by the regulations, leaving a net loss of 10,000 jobs.
But other estimates have put the net employment reduction at as much as 134,000 jobs.
Although all California industries are subject to a variety of health and safety regulations, manufacturers are hit especially hard because the process of creating a product almost invariably requires a discharge of some sort.
Some observers claim that industry losses are inevitable as the state's economy matures toward a service-based orientation. But according to economist Greg Wolff of Resources for Employment and Economic Development, jobs in Southern California's growing service sector are paying about half the wage of manufacturing jobs they replace.
High on the list of manufacturers hit hard by environmental regulations are those making furniture. Until recently, many of them were located in South Central Los Angeles, the site hardest hit by recent rioting.
One furniture manufacturer, who asked not to be identified by name, said he recently moved two factories and 500 of 600 jobs from Southern California to Mexico because of AQMD regulations concerning wood paint.
"The primary reason" for the move, he said, "was that the air quality rules were neither legitimate nor reasonable. We proved that what they were asking us to do was physically impossible and we demonstrated it, so they gave us a three-month variance." A variance is an extension of time before compliance is required.
"Why they thought we could comply in three months, I cannot say," he added. "The really ludicrous part of it," the furniture manufacturer said, is that since the furniture is still sold in the L.A. area, "We have now doubled our fleet of trucks to ship (materials) from L.A. to Mexico and then (ship the finished goods) from Mexico to L.A. So the amount of stuff we're putting into the air with trucks is probably more than we were putting into the air as manufacturers."
AQMD spokesperson Claudia Keith admits there was a problem with the paint regulation, but that new rules which the AQMD is promulgating will fix it.
Still, many manufacturers say that it isn't so much that the regulations themselves are onerous, but rather that the system of acquiring regulatory permits to do business is lengthy, complicated and costly.
A 1990 Department of Commerce survey of manufacturers found that 62% of those surveyed cited "streamlining environmental regulations" as an imperative policy goal.
Said Jack Kyser of the Economic Development Corporation of Los Angeles County, "In many cases, business has no problem in meeting environmental regulations and paying filing fees, but they want kindness and courtesy along with certainty and speed in the process. These government agencies certainly can be friendly and turn things around relatively quickly."
Yet often regulators seem to have no interest in doing either.
"The agencies are really not interested in hearing about your troubles," said Francis Paladino, senior vice president of operations for the Ball Corp. "And we've had people say, 'if you can't meet the rules, shut up and get out of here.' Just like that. 'If you can't meet the damned rules, close down. We don't care.'"
Another problem with regulatory bodies — aside from a perceived anti-business attitude — is their sheer number.
For example, in Southern California alone, the number of environmental regulators is sometimes overwhelming. There are 39 agencies with water quality authority, 38 with hazardous waste authority, 17 with air quality authority and 14 with solid waste authority.
"It's the convoluted and constipated processes that discourage people," said economist Arthur Shaw of the Los Angeles County Chamber of Commerce. "We're at a time now where we must restructure ourselves from an aerospace industry to a zillion-products based economy. But the time-consuming regulatory process is standing in the way."
Such was the experience of Don Staley, who in July of 1990 moved his food seasoning plant from Pomona in Southern California's San Gabriel Valley to North Las Vegas, Nev., where he now has 35 employees.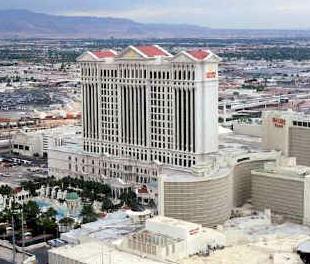 Many Californians would rather gamble with Nevada than stick with their own regulations.
"The trouble (in Pomona) was we were trying to expand and everybody dragged their feet, all the regulators, air quality, the city," Staley said. "We spent over a year trying to get the building permits to build a new building."
Staley had personal reasons for wanting to remain. His children live in Southern California and he has a boat tied up in Marina del Rey's yacht harbor. But these considerations didn't outweigh the economic reality of trying to expand in California.
"You still have a lot of rules and regulations," he said of Nevada. "It's just that people here are easier to work with. The city of Pomona was terrible. They love to push people around. Nevada didn't cut special deals, but they expedited everything. They kind of took us by the hand and took us to everybody."
One type of manufacturer particularly concerned with the delay factor of regulations is the electronics industry, in the once-booming Silicon Valley area that sprawls south of San Francisco.
Explained Theresa Casazza, director of state government relations for the American Electronics Association in Santa Clara, Calif., "this is a quick turnaround industry. The life cycle of (an electronics product) is very short."
Said Casazza: "Typically a research and development facility, which can cost around $20 million, works on something for two to three years and it's on to another project. Then pretty much it has to be torn down and booted up again.
"Yet," she said, "even if the same solvents are used, there is a need to get all new permits. You would rather get a 'no' in three months than a 'yes' in a year. In a year, a product's newness is gone."
Other states have capitalized on the frustration of California businesspeople, enticing businesses with streamlined regulatory processes.
According to Rocky Scott, president of the Greater Colorado Spring's Economic Development Corporation, which helps to relocate fed-up California businesses to Colorado, neither the state of Colorado nor the city of Colorado Springs provide special tax breaks or other incentives for businesses moving in from other states.
Instead, Scott said, "Here we can have all the department heads around a table in half a day to tell (businesses) what to do and to try to help them as allies and partners rather than adversaries."
Environmentalists appear to have little sympathy for businesses that claim environmental regulations are overly stringent.
"Often, business says it can't comply with regulations, but then it turns out they gave them a boost," said Bill Walker, spokesman for Greenpeace International in San Francisco.
As an example, he cites the case of gasoline companies originally complaining that they couldn't meet the state's standards for coming up with a reformulated gasoline mixture by 1996, but most of them later saying they had developed a way to do so.
"They should look at this as an opportunity, rather than something to be flouted at all costs," he said.
"I refuse to accept that we should ruin California or part of it because environmental regulations are more lax in other parts of the country," be added. "It points out a need in other parts. Jurisdictions that try to attract (business) with less environmental regulations are going to pay the price down the line. Reno needs just as strong regulations as L.A. or it will end up becoming L.A."
This ignores the atmospheric difference between Los Angeles and most other cities, such as Reno.
Los Angeles' infamous smog is caused when pollutants are trapped over the city by a layer of cold air — dubbed the inversion layer — and the mountains that ring the region.
It also ignores the population difference. Los Angeles has grown by leaps and bounds even as the population levels off in most of the country. The result: Despite the most stringent emissions standards in the country, Los Angeles' air is by far the most polluted.
Kyser said some of the environmentalists' positions are extreme and narrow.
"You have to be sensitive to the real world out there and to people losing their jobs," he said. "There's going to have to be compromise on both sides."
It now appears that there is movement in that direction.
One environmentalist said that consulting business about environmental regulations was like asking the KKK to set civil rights policy.
Earlier this month, an AQMD commission comprising business representatives, environmentalists, city officials, and regulators released a report stating that air pollution requirements have an "unnecessarily harsh economic impact."
The panel made a series of recommendations that the agency establish an ombudsman for the regulated community, reduce fines on first-time corporate offenders, aim to raise more revenue from taxes and fees on motorists rather than on business, and remove or reduce requirements on employers to encourage workers to car-pool.
But the report prompted one environmentalist on the commission to bridle that asking business to help set smog rules is akin to asking "the Ku Klux Klan to set civil rights policy."
Already the AQMD is about to implement a market-based approach in which industries can sell pollution credits to each other, thus reducing the overall amount of pollution, while allowing individual companies to choose the most economical means available to reduce their share.
Said the AQMD's Keith, "For at least the last year or two, we've been working with the business community. It's just that cleaning up the environment is not free."